Symbia Therapy
THE PRESSURE YOU NEED TO PERFORM
Product features
100KG+ of
Targeted Pressure
Deep tissue access
Superior adjustability
Multi-modal
Rollers designed
with purpose
STEP 1: TWIST
With the logo plate facing towards you, twist the ratchet handles outwards to create space between the rollers. Put your limb in between the rollers with the application roller on the target muscle - it's that easy!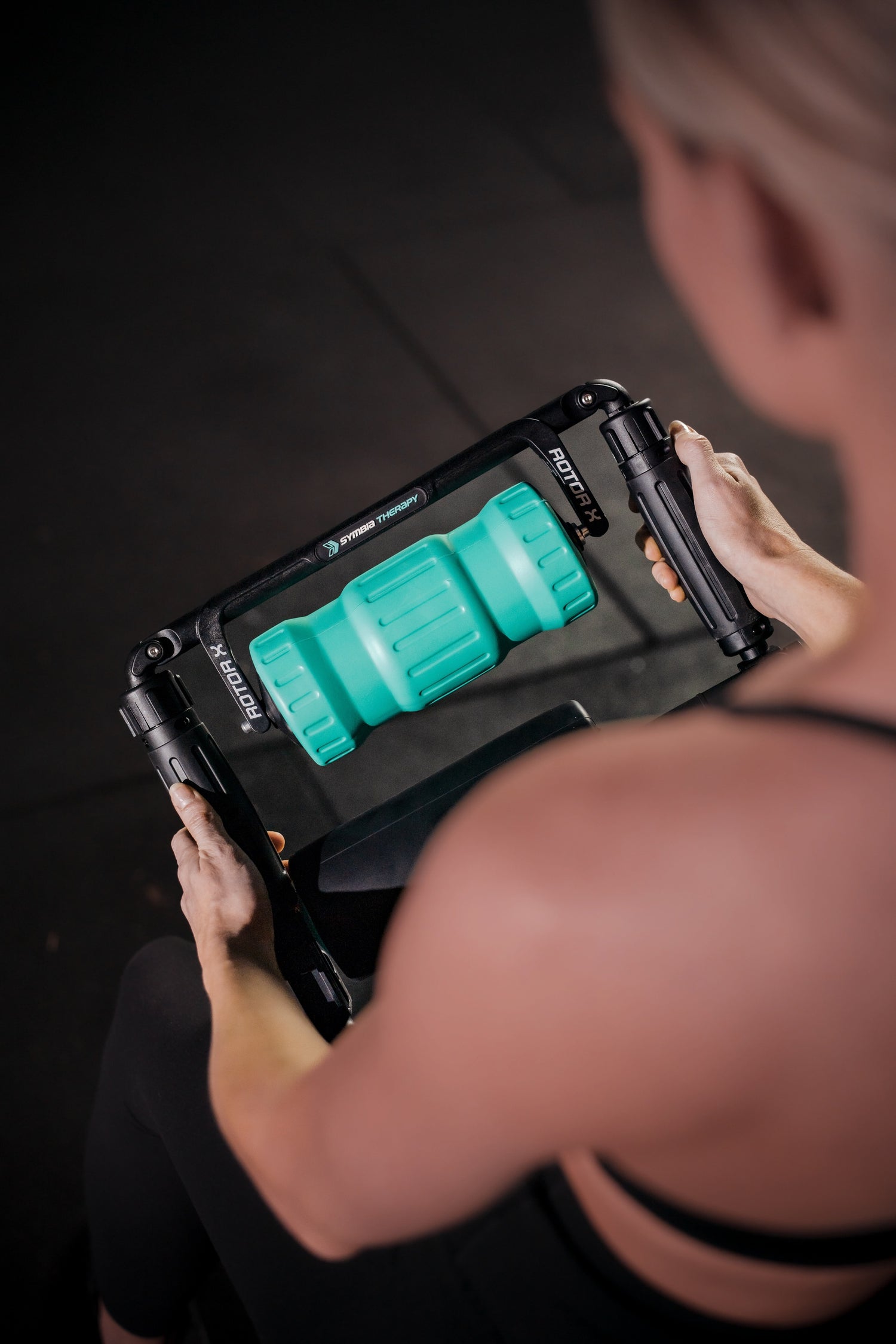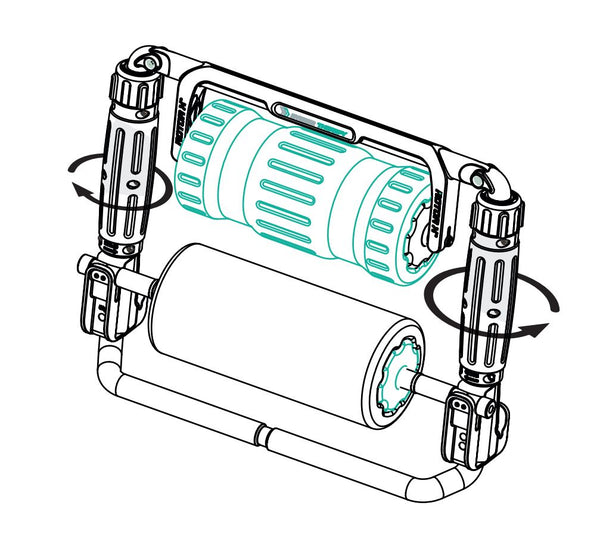 STEP 2: LOCK
Give yourself some room for dexterity by using your thumbs to twist the locking caps inwards to lock the handles in place.
STEP 3: RELEASE
Find your pain points and let loose. Move the Rotor X to create shear in your tissue and hone in on any pain responses.
"I have got just about every rehab tool you can think of, but none compare to the Rotor X, it's been helpful in getting me back on the field after numerous injuries and I barely go a day without using it now!"
Marcus Adams – Brisbane Lions AFL Club, Player
"I love the Rotor X! This has become one of the first things I pack in the tennis bag. I haven't found a more effective tool on the market that helps me prepare my body for the slog of a tennis match!"
John Millman - Professional Tennis Player
"The Rotor X is an innovative body management device that allows you do add another level of effectiveness to your athletic preparation, recovery and performance. It's an awesome tool to travel with and use pre, during or post activity."
Dirk Spits – National Lead Physical Pathways Manager, Tennis Australia
"What a fantastic product that allows constant pressure and really is an effective massage tool. The Rotor X allows me to get into a routine and spend time on each muscle group that is much needed for pre & post training recovery."
Andrew Ready - Former Reds and Western Force Rugby Union Club, Player
"From my experience as a physiotherapist working with athletes in a variety of sports, I can say that there are no other tools in the market that create targeted pressure like the Rotor X. The athletes all love the double-roller design and they find that using the Rotor X makes a considerable difference to their pain points."
Lindsay Trigar - Physiotherapist for the Queensland Bulls, Brisbane Broncos and QAS Rugby League
"If you're like me and you hate the effort of generic foam rolling or can't quite get the right pressure is certain spots… then this one's for you!!! What I really love is that you can easily adjust the compression level & lock it when the right amount of force is achieved 🙏🏼 You can then use your hands to manipulate the Rotor X to create shear in the tissue and relieve tension in the icky spots…. which is something my everyday foam roller can't do 😉"
Bree Masters - Professional Sprinter
"Whilst training for the Old Legs Tour each morning, being a little bit older, I would wakeup stiff and immediately get the Rotor X out (I was lucky enough to get one of the original ones as we developed it). You don't have to get on your back and do a lot of hard work - this is just adjusted by hand and you can easily apply any pressure you like. Anyone doing anything physical needs one of these"
Alan Crundall - Symbia Therapy Director/Cycling Enthusiast
"The Rotor X has completely changed my approach to training. As a young athlete with a recent history of lumbar spine stress fractures, I now understand that I need to keep in check the specific stress and tension in my lower body if I want to progress my career. The Rotor X is miles ahead of anything else that I've ever used. I'd be lost without it and recommend anyone to try it. You won't be disappointed. This thing is a game changer."
Benjamin Lambert - AFL Player, Brisbane Lions Academy
"Professional tennis is an all-year-round sport and takes a brutal toll on the body, so an athlete's ability to prepare for and recover well from daily training and competition load becomes one of our highest priorities. All our athletes love the Rotor-X, not just because it is so easy to travel with, but for the impact it has on their muscle and fascia; improving recovery to the tissue, helping reducing soreness and ultimately allowing them to back up well day after day. It is making a considerable difference to our athletic prep on a daily basis."
Tom Mabon - Physical Performance Coach, Tennis Australia
"As I am competing in over 40 tournaments a year, 30+ of which are overseas away from home, it's so important for me to keep on top of my body management. Because of the ease of use, I can adopt it into my pre- and post-training routines pretty effortlessly. It's so easy to travel with too!"
Petra Hule - Professional Tennis Player